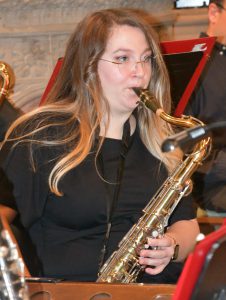 The Maine Pops Concert Band – serving communities in the greater Portland area – has announced its concert schedule for the 2022 Fall and Holiday season.
The band – now approaching 35 years of community service to the Greater Portland area - will be performing three concerts to finish 2022, beginning with its annual Fall concert slated for Sunday, November 20, at 2:30 p.m. The performance will be held at St. Luke's Cathedral, located at 143 State Street in Portland, ME. The band – under the direction of David Watts - is currently rehearsing potential compositions for the fall event and it will announce its concert line-up as the event approaches.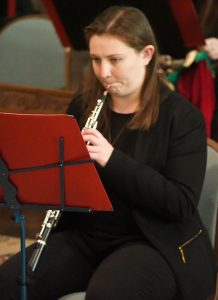 With the Christmas holidays just a few months away, the Maine Pops will return to St. Luke's on Sunday, December 11, for the first of two regional holiday benefit concerts. The St. Luke's concert - also slated for 2:30 p.m. – continues a long tradition of holiday concerts between the Maine Pops and St. Luke's, with proceeds going to the church's humanitarian efforts in and around the Portland area.
The band will conclude its holiday season with its second holiday concert on Wednesday, December 14 at the Mountainside Community Church, located at 18 Mountain Road in Falmouth, ME. Proceeds from the Mountainside performance will go to humanitarian efforts in the Portland region.
Updated information on the musical selections, admission prices and donation recommendations will be announced prior to each event.
For more information on the Maine Pops Concert Band and its 2022 Fall and holiday schedule, please contact president@mainepops.org or sbarrett@mainepops.org.
The Maine Pops is a 501(c)3 educational non-profit corporation. Contributions may be tax-deductible.![]