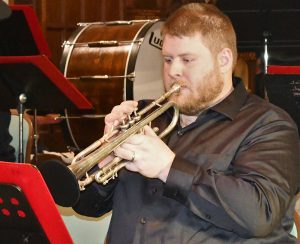 Welcome to the Maine POPS 2022 Holiday Benefit Concerts Page!
Each winter, the Maine Pops Concert Band partners with St. Luke's Cathedral in Portland and the Mountainside Community Church in Falmouth to perform holiday benefit concerts for local charities.
The Maine Pops will perform its St. Luke's holiday concert on Sunday, December 11 from 2:30 to 4 p.m. at the cathedral, located at 143 State Street in Portland, ME. The band will follow that engagement with a holiday concert on Wednesday, December 14 at Mountainside, located at 18 Mountain Road in Falmouth, from 7 to 8:30 p.m.
Be advised that COVID-19 protocols may be enacted if health conditions warrant. The Maine Pops Concert Band is supportive to the policies and decisions made by both congregations for the safety of attending guests.
Individuals and organization wishing to donate to these efforts can do so by clicking on the hyperlinks below:
St. Luke\'s Food Pantry - http://stlukesportland.org/index.php/st-lukes-food-pantry/
Mountainside Community Church Pantry program - https://www.abcfalmouth.org/pantry The Maine POPS Concert Band is a 501(c)3 education charity.